WSFMA believes that everyone should have access to fresh, healthy, local food through farmers markets, and that markets are a great place to connect with local farmers and the community. Cost is often cited as a key barrier to eating recommended quantities of fruits and vegetables, so WSFMA's Food Access Programs seek to foster healthy communities and individuals by enabling low-income shoppers to purchase more fresh produce from local farmers.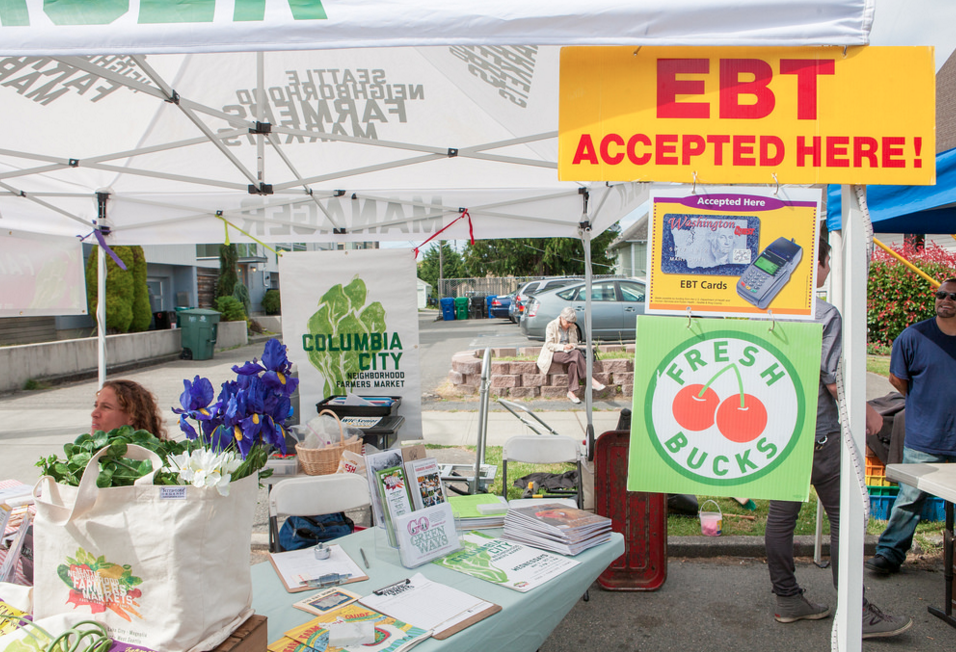 Photo courtesy of Columbia City Farmers Market
We provide networking opportunities, share resources, and facilitate collaboration for individuals, organizations, and markets working to increase access to healthy, locally-produced foods in Washington State.
Several programs exist for consumers who are eligible for food assistance including the Supplemental Nutrition Assistance Program (SNAP), the Senior and WIC Farmers Market Nutrition Programs as well as many other innovative programs developed by individual markets and market associations across the State. WSFMA helps member markets develop EBT and EBT incentive programs to match benefits with additional market money to enable low-income families to buy even more local healthy produce. The USDA estimates every dollar of SNAP food stamps benefits spent at farmers markets results in $1.79 in local economic stimulus, making food access programs an investment in a strong local economy.
To find out if you are eligible for food assistance in Washington State, click here.
We believe education is an important component to promoting healthy lifestyles for low-income shoppers. WSFMA publishes and distributes resources to help its member markets teach their community about cooking skills, recipes, nutrition, and seasonality.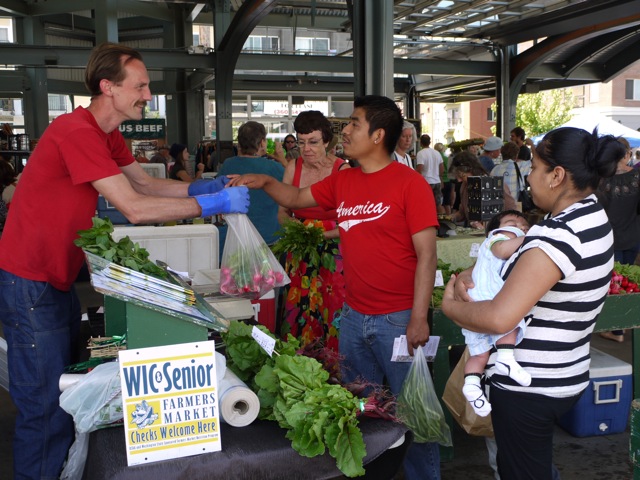 Photo courtesy of Bellingham Farmers Market