WSFMA Board
WSFMA members are dynamic businesses operating in an ever-changing marketplace.  Serving on the Board of Directors offers an opportunity to help influence the success of small acreage direct marketing farmers and farmers markets across the state. The organization handles a wide variety of legislative and policy issues, participates with partners on advocacy issues, marketing and education opportunities, and offers training and professional development workshops. Board members set the direction of the organization and get to work with very talented, passionate individuals who are leaders in their communities. To learn more about what is expected of board members, click here.
The WSFMA Board of Directors meets on the third Monday of the month, from 10am – noon, via conference call or in person. All Board meetings are open to the WSFMA membership; if you would like to participate, please send an email to office@wafarmersmarkets.org.
Board Members serve a voluntary 2-year term according to the WSFMA Bylaws.   Date in parentheses denotes when the term of office will finish.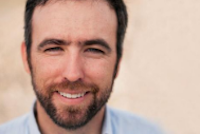 Brian Estes, President (2018)
LINC
Brian Estes has worked on food and agriculture issues since 2008, including management of Catholic Charities Spokane's Food For All program, as well as time spent as the Washington Sustainable Food and Farming Network's eastern Washington farm-to-school coordinator. Brian is a steering committee member of the Spokane Food Policy Council, represents WSFMA on the Anti-Hunger & Nutrition Coalition and serves on the board of the South Perry Farmers Market. He is a lifelong eastern Washingtonian and has a hard time telling which way is north while doing advocacy in Olympia on account of all of the dang trees.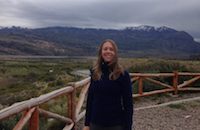 Laura Raymond, Vice President (2018)
Washington State Dept. of Agriculture Small Farm Direct Marketing & Farm to School
Laura Raymond was raised on the bounty of the Northwest but fell in love with agriculture while far from home on Midwestern prairies and Latin America hillsides. After a stint in global development, she focused closer to home and has spent the last 19 years working for vibrant regional food systems; connecting people with how food is grown in all types of urban gardens, spearheading local food policy efforts, and helping farmers expand their regional markets. At WSDA, Laura puts her MBA in Sustainable Business to work along with her love of education and engagement to deliver technical assistance and manage projects that help small farms direct market their products.
Zack Cook, Secretary (2018)
Pike Place Market Farm Program Manager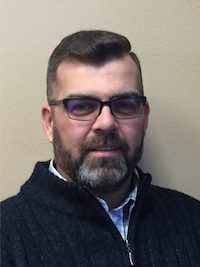 Shane Laib, Treasurer (2019)
Downtown Farmers Market in Walla Walla
Shane Laib is the manager of the Downtown Farmers Market in historic Downtown Walla Walla. He has been nearly a lifelong resident of the Walla Walla Valley, participated in 4-H and FFA, and works with several non-profit groups in the region. Shane's background includes retail sales, event planning, and public relations. He served on the Walla Walla City Council for eight years and served as a Legislative Aide to Senator Michael Baumgartner in 2013. In his spare time, he likes to spend time in his garden and participates in upcycling and vintage shows.
Bear Summers (2019)
Mukilteo Farmers Market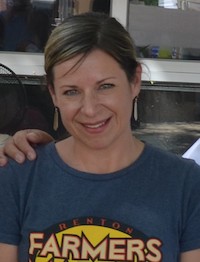 Carrie Olson (2019)
Renton Farmers Market
Carrie Olson has worked as the Renton Farmers Market Coordinator for the past five seasons. During this time she helped launch the EBT Token Program along with the Fresh Bucks incentive, and partnered with WSU Food $ense to help expand children's programming and cooking demonstrations at the market. She is constantly searching for new and innovative ways to engage market shoppers and vendors in social media, and manages the market's Facebook, Twitter and Instagram pages.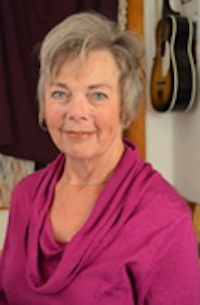 Judy Kirkhuff (2018)
Seattle Farmers Market Association Founder
Judy Kirkhuff started a new career in 1996 as a Seattle urban nursery and salad greens farmer and received her baptism into the farmers market family by selling heirloom plants for gardeners and salad greens at several farmers markets around Seattle. After 2 years of selling, she began management of the small, quasi-independent farmers market section of the Fremont Sunday Market. In August of 1999, at the invitation of some of the Ballard Chamber member-businesses, she moved the Farmers Market into Ballard and so began the first year-round Seattle neighborhood market that allowed only Washington State farms and craft artisans to participate. Since that time, she has partnered with the Seattle Art Museum and Seattle Parks and Rec. to organize a number of farmers markets. Right now, she is privileged to be involved with the Ballard, Madrona and Wallingford communities in organizing unique and vibrant farmers markets. Judy is also on the WSFMA Board of Directors.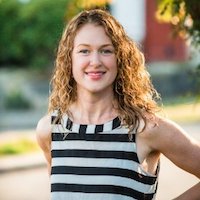 Katie Lynd (2019)
Independent Consultant
Katie Lynd is an innovative and collaborative urban planner with over eight years of experience developing and implementing projects on complex sustainability issues, particularly those related to the food system and rural/urban divide. Katie brings together diverse stakeholders to develop shared strategies for achieving program goals, while taking initiative, leveraging opportunities, and producing results. She has served in positions at local jurisdictions like Multnomah County as Food Policy Coordinator and Manager of the first county-led Food System Plan in the nation. She has also worked for regional government in Portland, state government in Washington, and at a handful of statewide non-profits in the agricultural world. Katie was born and raised in Big Sky Country (Montana) and educated in Bellingham (Western Washington University- BA Environmental Policy​) and Portland (Portland St​ate University- Masters in Urban and Regional Planning​).​ Working with both farmers and consumers, she loves to explore the connection between rural and urban environments and develop the relationships and infrastructure needed to get local food onto local tables.
Nils Johnson (2018)
WSU Extension, Chewelah Farmers Market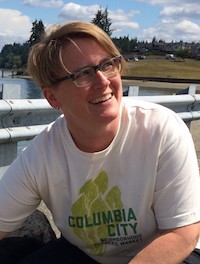 Patrice Barrentine
WSFMA Board Advisor King County Agriculture Program Grants, Conference
Patrice Barrentine has worked in the farm and food business sector in Washington for nearly twenty years. She has been a natural foods grocery buyer, worked for the Washington State Department of Agriculture, served on Governor Gregoire's Job Creation and Economic Development Subcabinet, and on the Washington Beer Commission. She has written or produced educational books, websites, video series, and radio shows for farmers, as well as travel itineraries, National Geographic maps, and TV shorts such as NW Backroads featuring the farms and foods of Washington.
Now with the King County Agriculture Program, she works on agriculture policy and economic development and has recently launched www.farmkingcounty.org an educational resource for farmers. She currently serves on the Pike Place Market PDA Council and is an advisor to WSFMA.